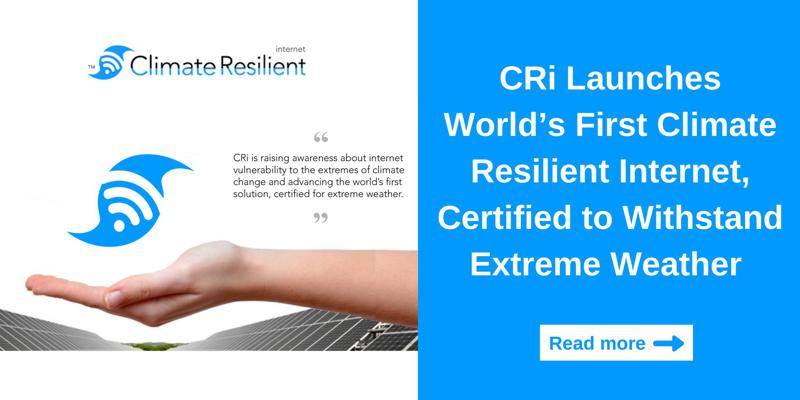 Internet vulnerability is a largely unaddressed concern as extreme weather causes more and longer outages
BOSTON, MA / ACCESSWIRE / June 24, 2020 / Climate Resilient Internet, LLC (CRi) today announced the world's first internet service, certified for resilience to the extremes of climate change. The company is alerting business and policy leaders about internet vulnerability and advancing new best practices to confront the crisis of longer and more costly blackouts.
Click here to view the full, multimedia, interactive version of the announcement.
The problem is that-despite the proliferation of wireless-all data ultimately reaches the internet by fiber optic cable, buried underground or strung across telephone poles. Most of the infrastructure was installed in the 1990′s, and with all of it ground-based and vulnerable to widescale weather events and power disruptions, CRi asserts that only an aerial solution affords the necessary resilience where losing the internet is not an option.
Read more via AP >>